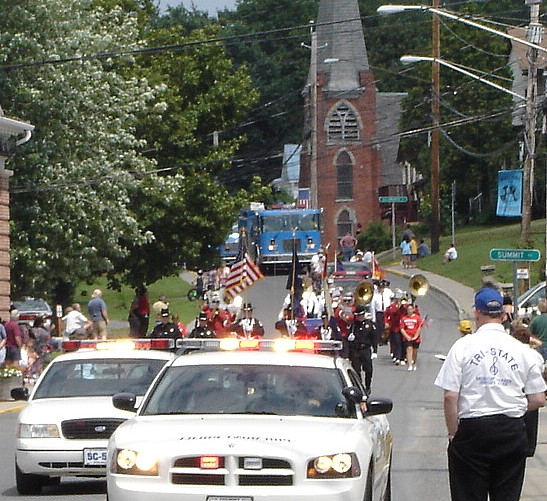 There is one incorporated village within the Town of Claverack, the Village of Philmont.
This once heavily forested area was originally known as Claverack Falls because of the series of waterfalls along Agawamic (Ockawamick) Creek. Development was at first constrained because of its hilly terrain. However, because of the availability of reliable water power, it was eventually settled and became a thriving mill town by the late nineteenth century.
The development of the railroad system helped greatly with the local economy, delivering raw materials and exporting manufactured goods. With the change over to powering mills and other industrial activities by electricity, rather than water, all of the mills in Philmont eventually closed. Today, Philmont is an attractive place for new residents and businesses because of its small town charm, geographical location, and economic revitalization.
There is a post office and active volunteer fire company in Philmont.
To learn more about Philmont, go to: www.philmont.org